News
2022/07/01 - DEPONS 2.3 released
DEPONS 2.3 makes it possible to simulate ship movements based on automatic identification system data (AIS) or user defined ship routes. Sound source levels now depend on ship speed, length and type in to make sound emission realistic. The release is available on GitHub, https://github.com/jacobnabe/DEPONS/releases/tag/v2.3.
2021/08/31 - DEPONS 2.2 released
DEPONS 2.2 has been released and changes related to ship coordinates and navigation in inner Danish waters. It also contains bug fixes related to turbine start and end ticks as well as values for the alpha_hat and beta_hat parameters in the GUI. Details can be found in the TRACE documentation. The release is available on GitHub, https://github.com/jacobnabe/DEPONS/releases/tag/v2.2.
2021/08/26 – Release 2.1 and 2.1.1 outdated
The DEPONS releases 2.1 and 2.1.1 will soon be replaced with release 2.2. The installation files have been removed from GitHub and are currentl not available.
2020/12/07 – Incorporating detailed vessel noise model in DEPONS
Over the next three years DEPONS will be extended to simulate population effects of ship noise based on detailed sound propagation models and new data on how porpoises respond to ships. This will be part of the EU funded SATURN project (read more).
2020/10/26 - R-package for analysing DEPONS output
The DEPONS2R package for R makes it easy to read, plot and analyse output from DEPONS. The package can be obtained from CRAN, https://cran.r-project.org/web/packages/DEPONS2R/index.html.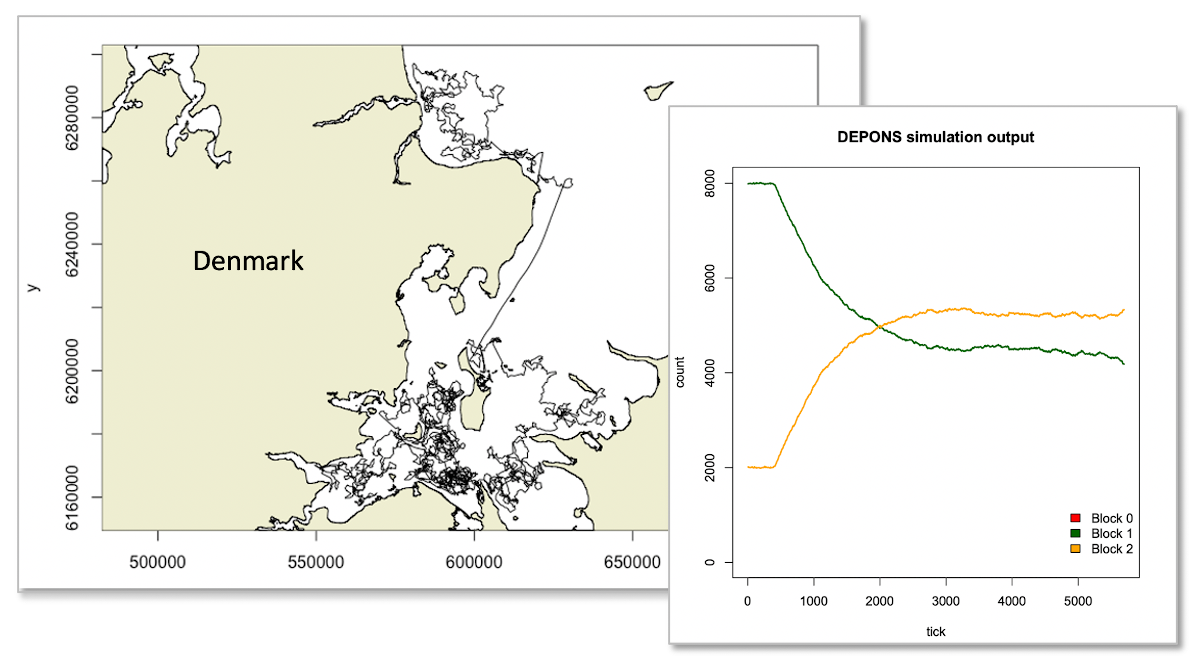 2020/07/01 - DEPONS 2.1 released
DEPONS 2.1 was released on 1st July 2020. This version of the model makes it possible to simulate how harbour porpoise populations are influenced by noise from pile driving and ships. It also makes it possible to specify sound transmission loss in a more flexible way than was the case in DEPONS 2.0.